Trappers enjoying a college game last night with DWU at Mt. Marty. Exciting game that went into double OT with DWU coming out with the victory.
Congratulations to our Menno Marching Band! Today at the Watchdog Marching Festival, they won 1st place overall, best drumline, and best color guard for Class B!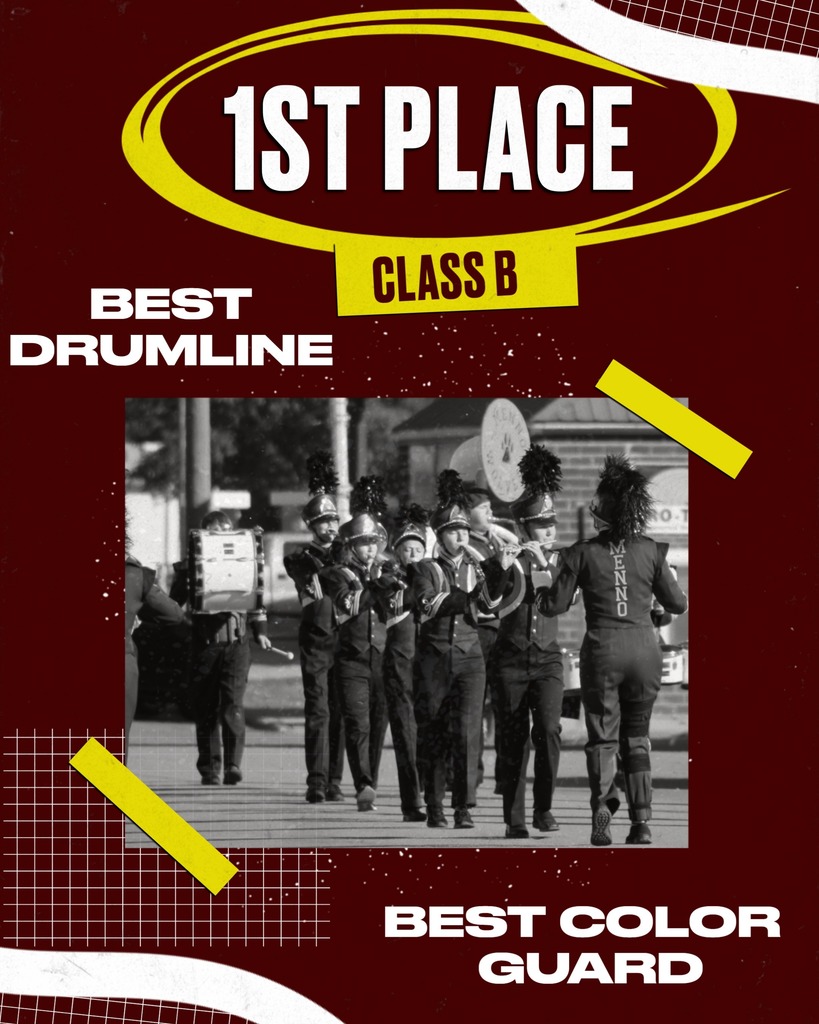 Activities for today: Teacher In-Service – 1:00 dismissal Marching Band @ Beresford Watchdog Festival – 10:00 FB @ Flandreau – 7:00 – Bus leaves at 3:15 from Menno (Scotland will pick us up on the way); Streamed at:
http://fliers.liveticket.tv/
(no announcers)
MS Power Run at the Pioneer Acres.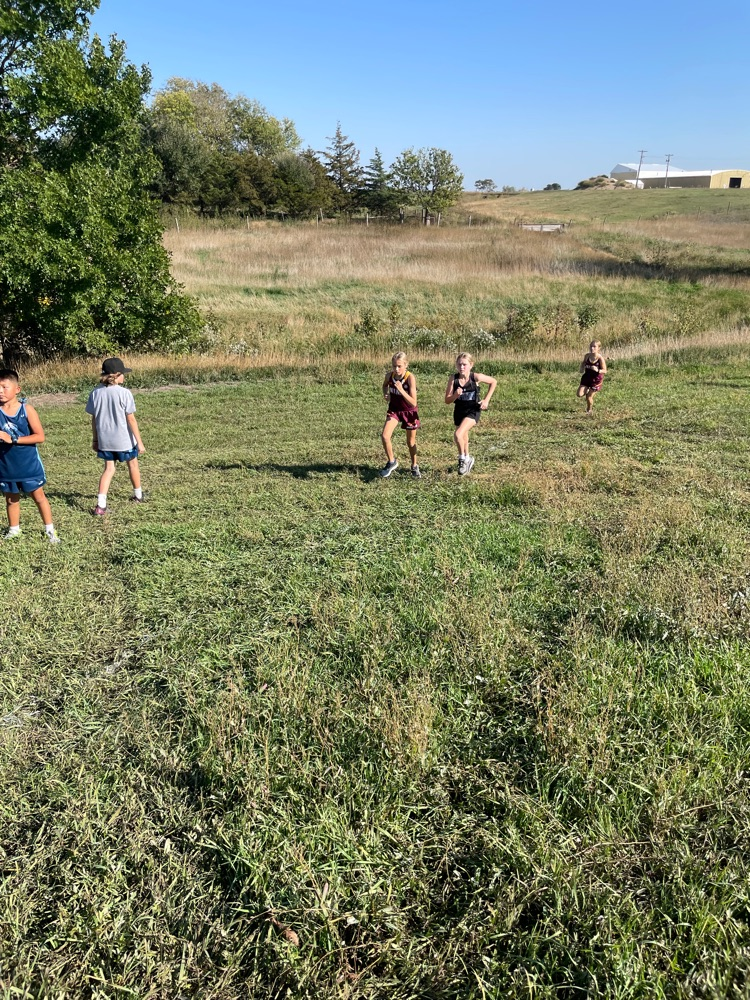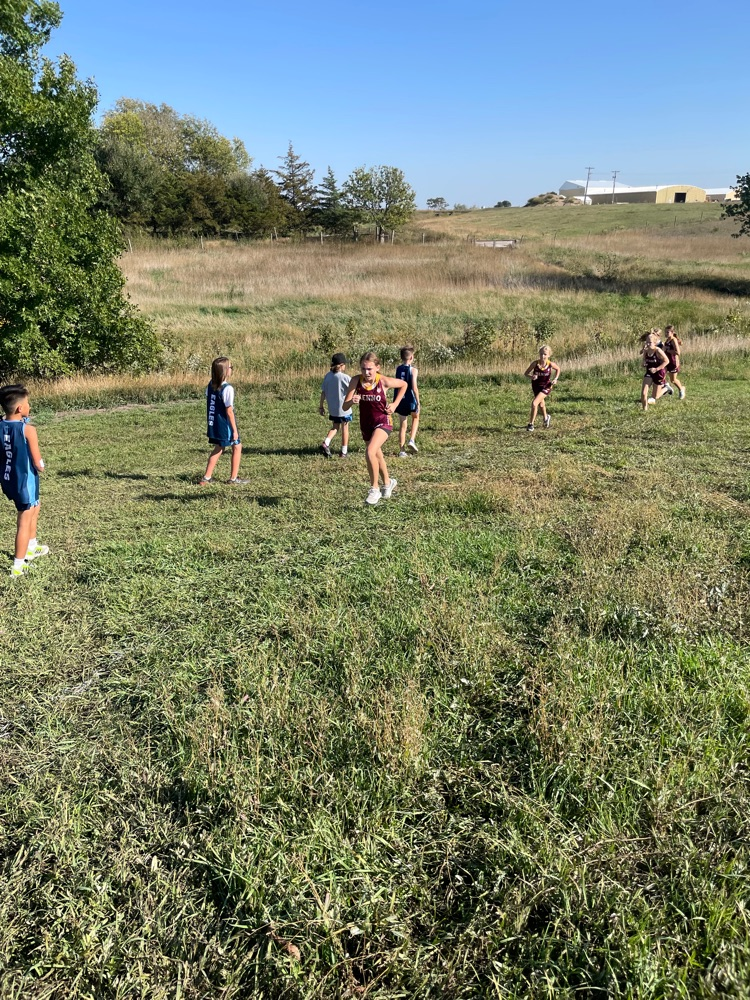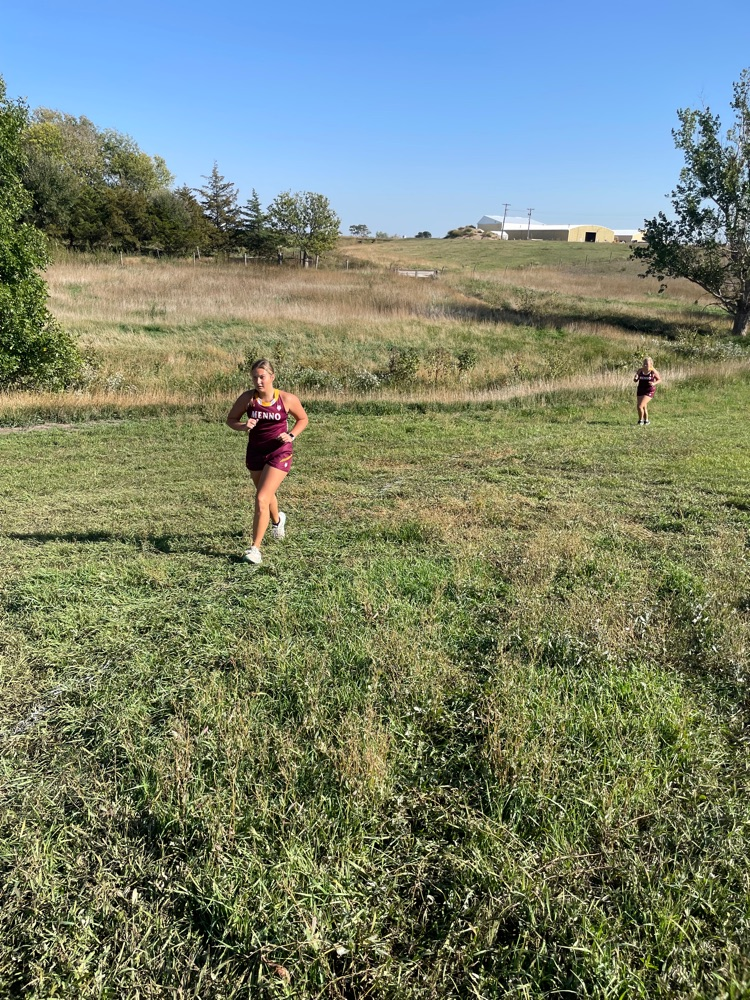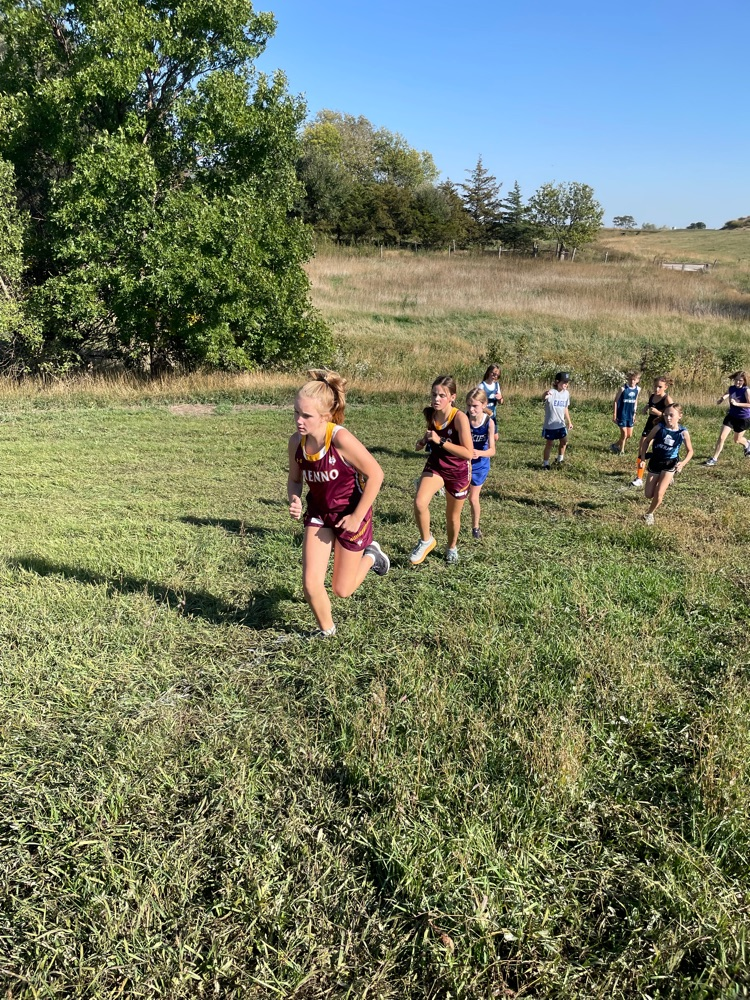 Menno Power Run today for the middle school CC team. Good job to everyone who ran and thank you to Coach Massey, Cindee, Ryan, Kari, Allen, Johnny, Jessie, and Betsy, and others for helping out.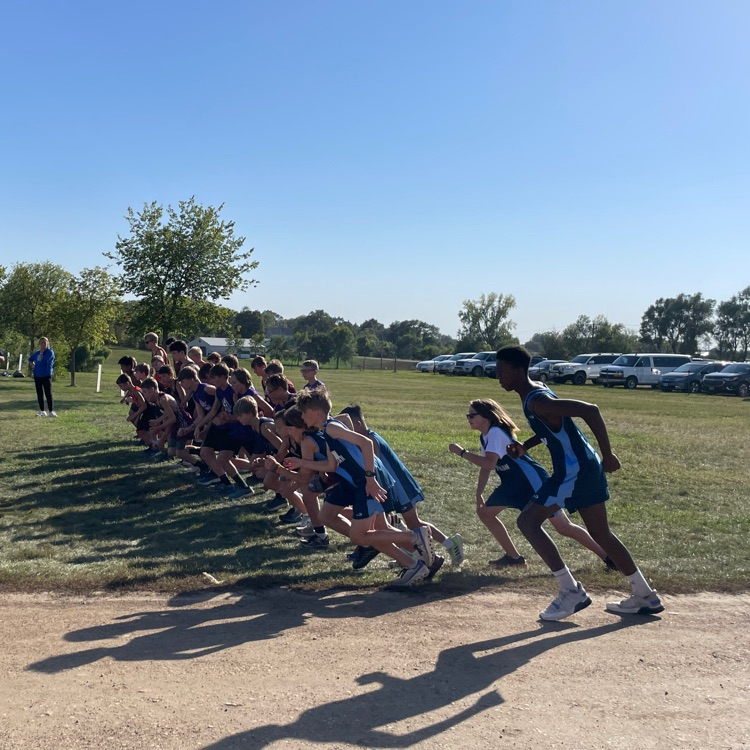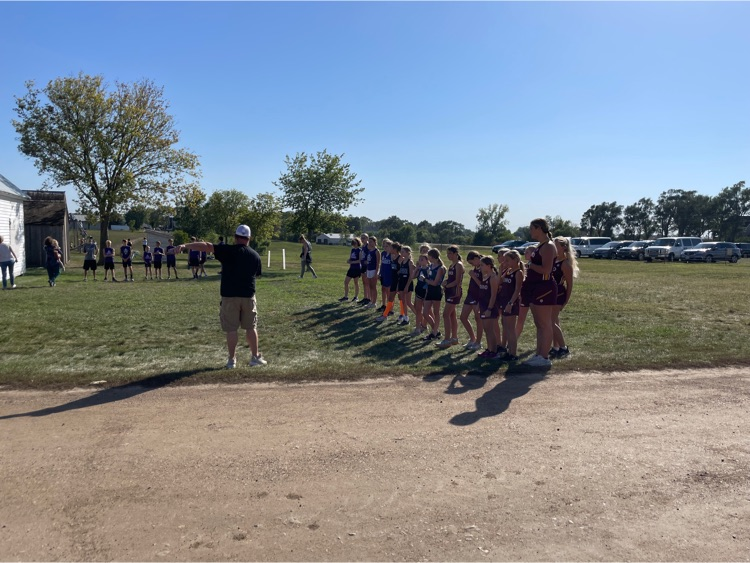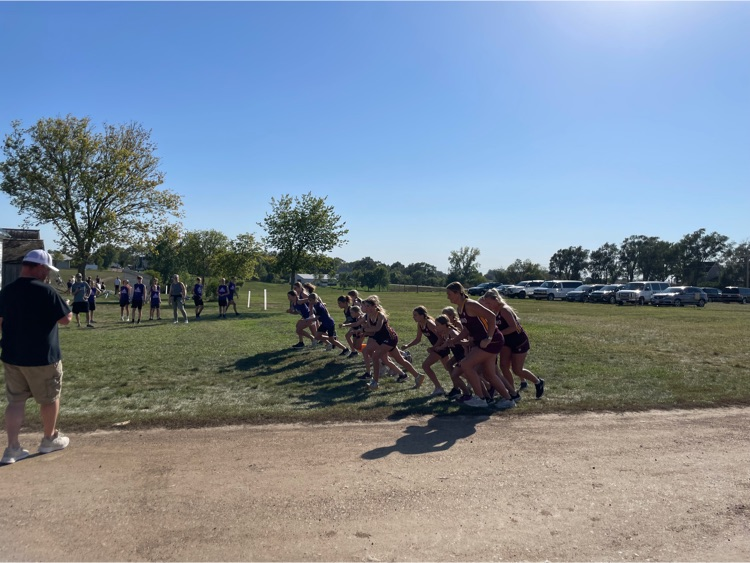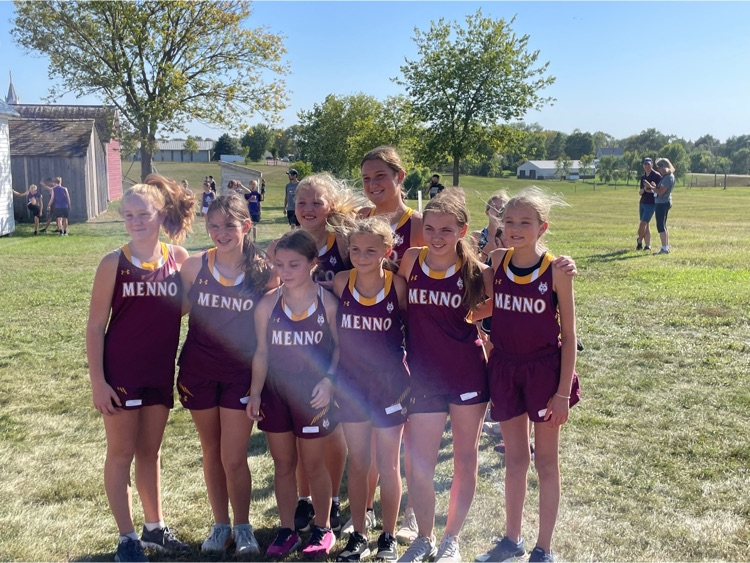 HOSA Information: Menno has approved the start of a HOSA chapter this year! An announcement was sent out on Rooms to all high schoolers with more information about this organization. You may also visit sdhosa.org to learn more about the competitions and events. If you are interested in joining, please email Mrs. Sherard today to ensure that you are on the chapter registration!

Menno is hosting the Menno Middle School Power Run today (9/28) at the Pioneer Power Show site north of Menno today at 4:00. MS girls will run at 4:00 and MS boys around 4:30. Come on out and support the MS runners today.

Menno School will be dismissed at 1:00 pm on Friday, September 29 for teacher in-service.
Volleyball Match tonight against the Bon Homme Cavaliers in Tyndall! The C-match starts at 5:15pm with JV and Varsity to follow. Post accredited to journalism student Irish R.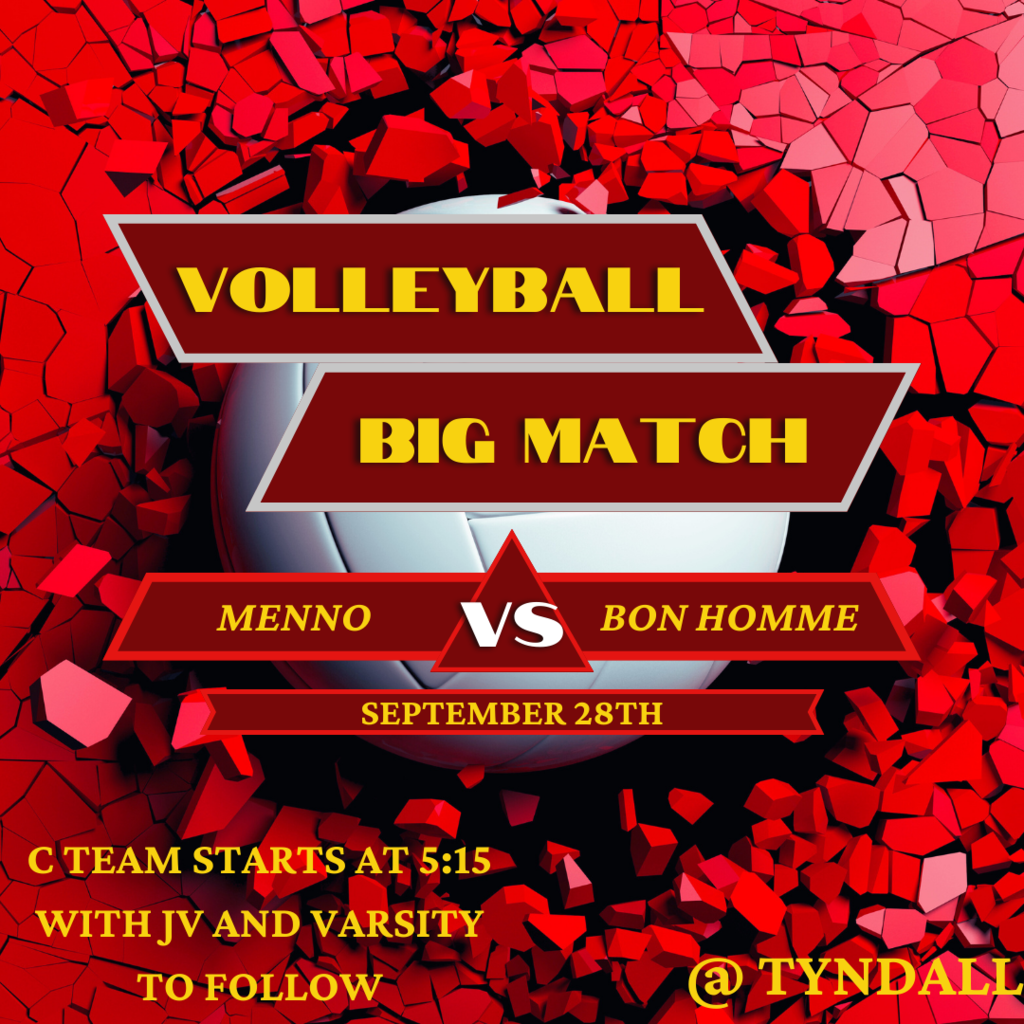 Trapper Football Week 6 The Farm Mutual Insurance Group of South Dakota game ball recipients. Offense - Trent Guthmiller Defense - Hunter Yosten South Dakota National Guard Freak of the Week. Not pictured. Erick Buechler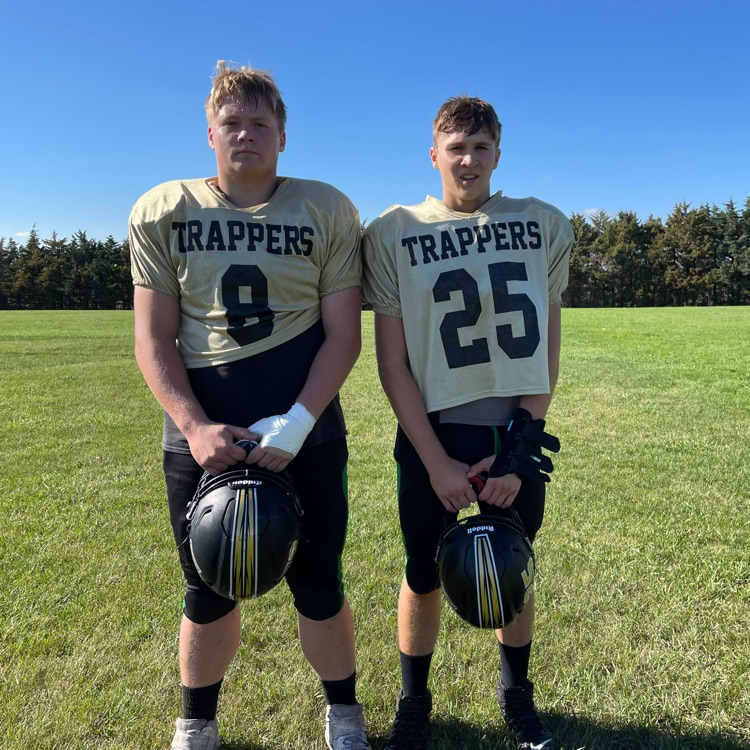 Great meet at ParMar Country Club! Ashton 1st and Zoe 20th.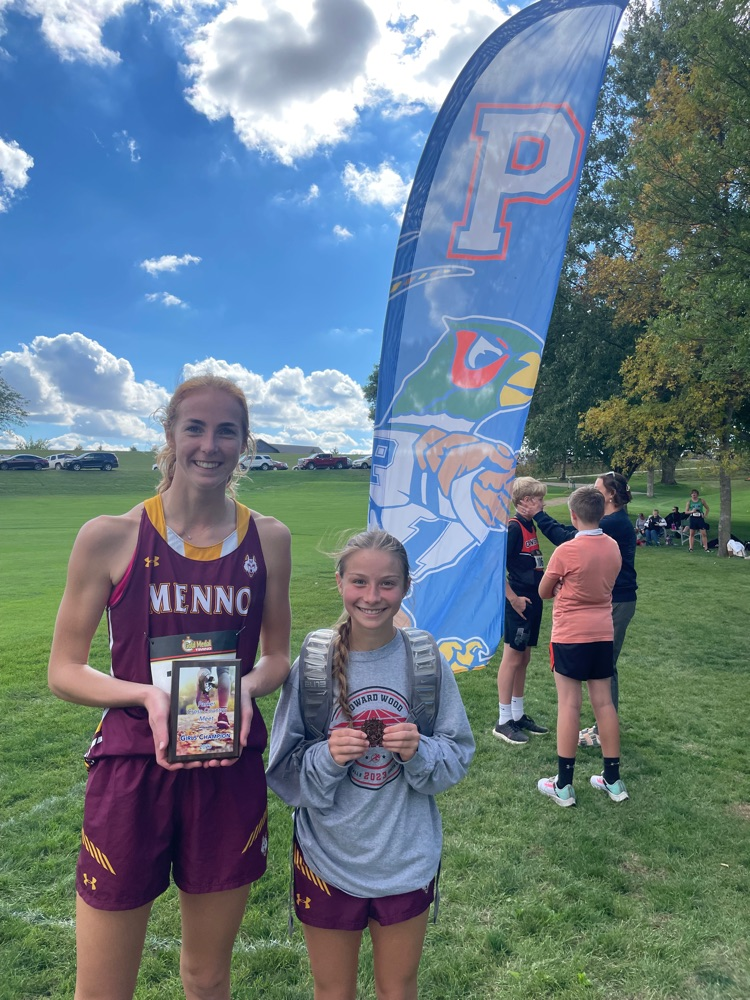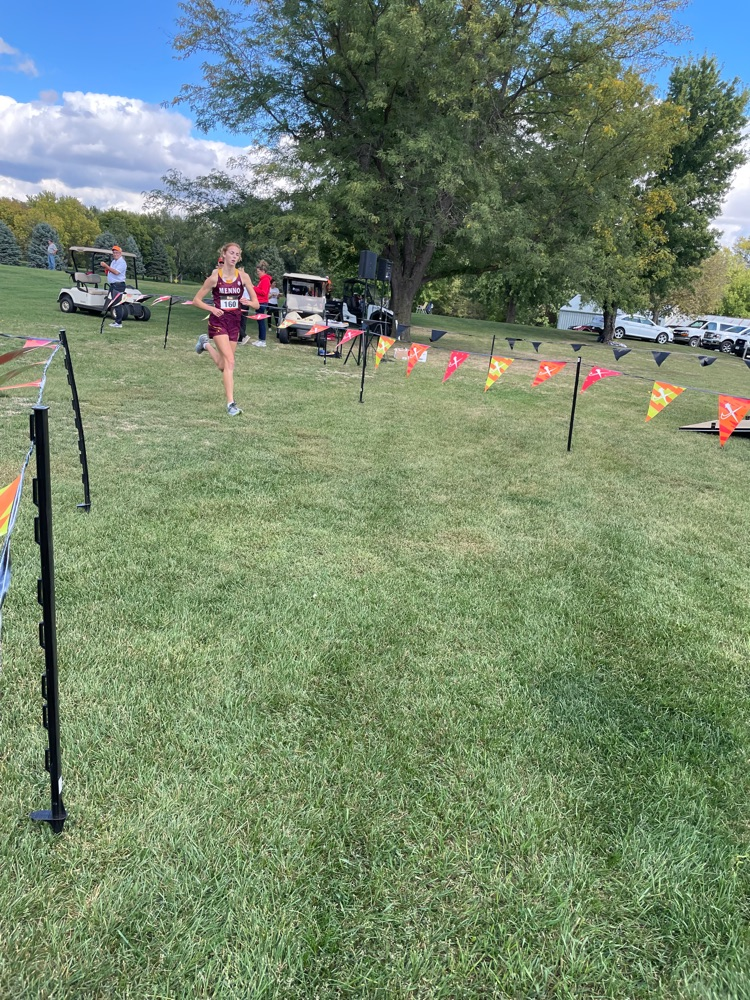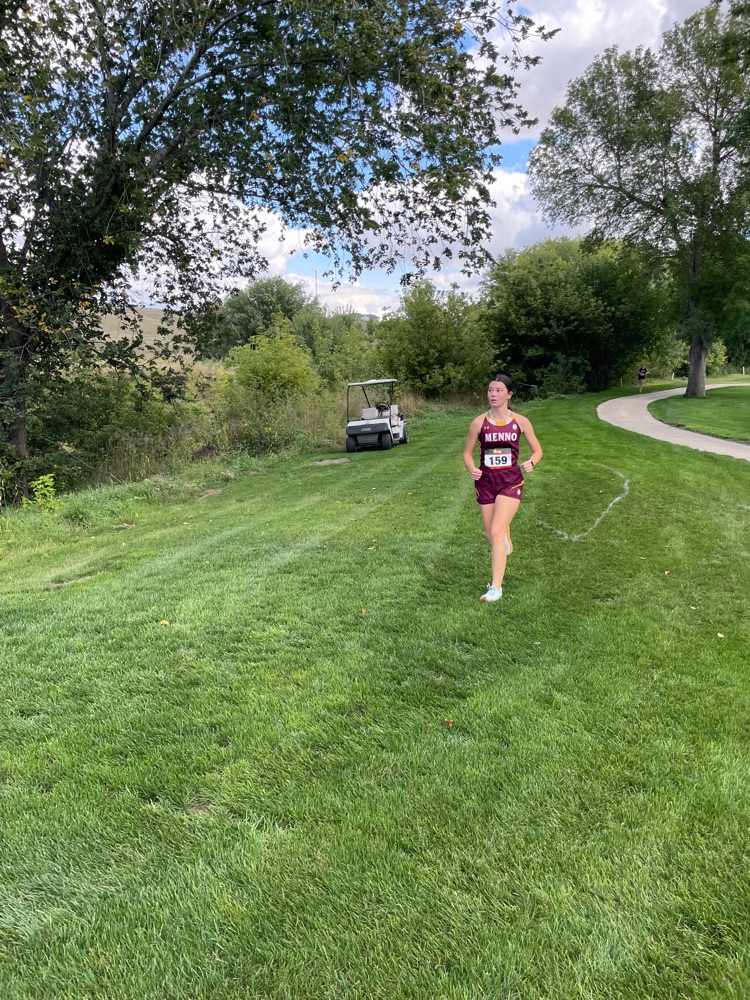 Announcements: Students who would like to be in FFA need to pay their $15 membership dues to Ms. Haberman. Menno FFA T-Shirts are available to purchase for $15. Basketball Cheer will have a meeting TODAY during power hour in Ms. Sternhagen's room. JUNIORS: We will be leaving at 8:15am Thursday for Mitchell to attend Fall Career Planning Days. Check in with your first period class and be ready to load the bus at 8:15. We will return in time for school lunch. – Mrs. Fischer Parent volunteers are still needed to help with Band Day on Oct. 6th!! If you are able to help or can make arrangements to help, please contact Mr. Bray ASAP!! HS students should check their email for a form from Mrs. Mudder about the Winter Formal. SENIORS: If you have not already done so, please stop by with a quick visit with Mrs. Fischer to discuss post-graduation plans.

Congratulations to the Varsity and C team on their sweeps over the Eagles last night. Thank you for your support parent and student sections. Please come and cheer us on in Tyndall on Thursday! – Coach Stokes
Congratulations to the seven students who were inducted into National Honor Society this morning: Bianca F., Joslynn F., Addisyn F., Trent G., Haylee H., William S., and Ellyana U.!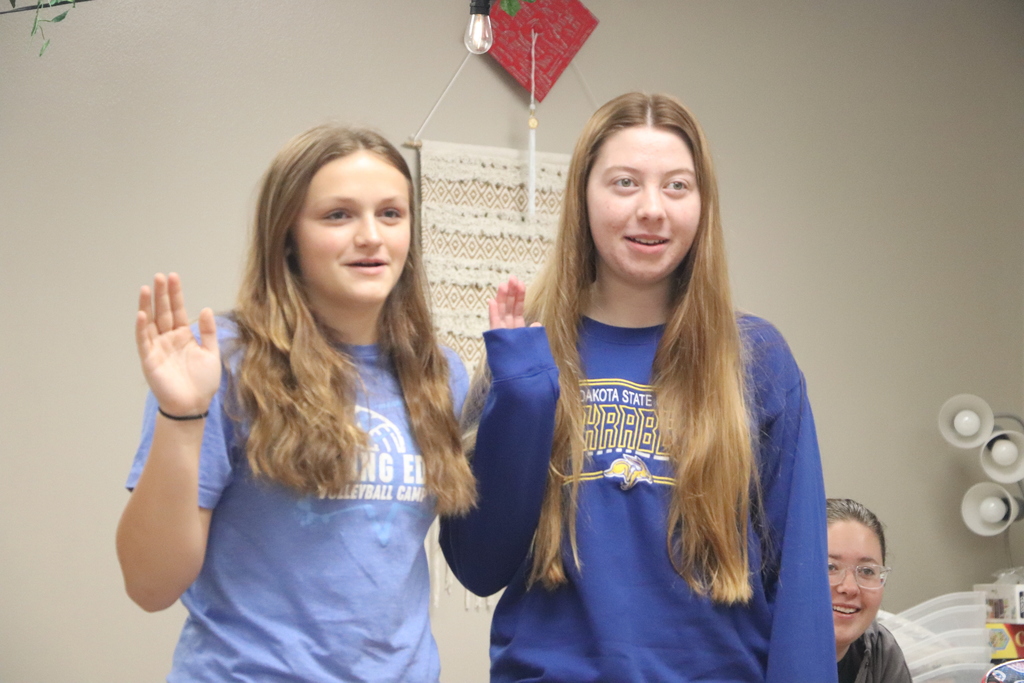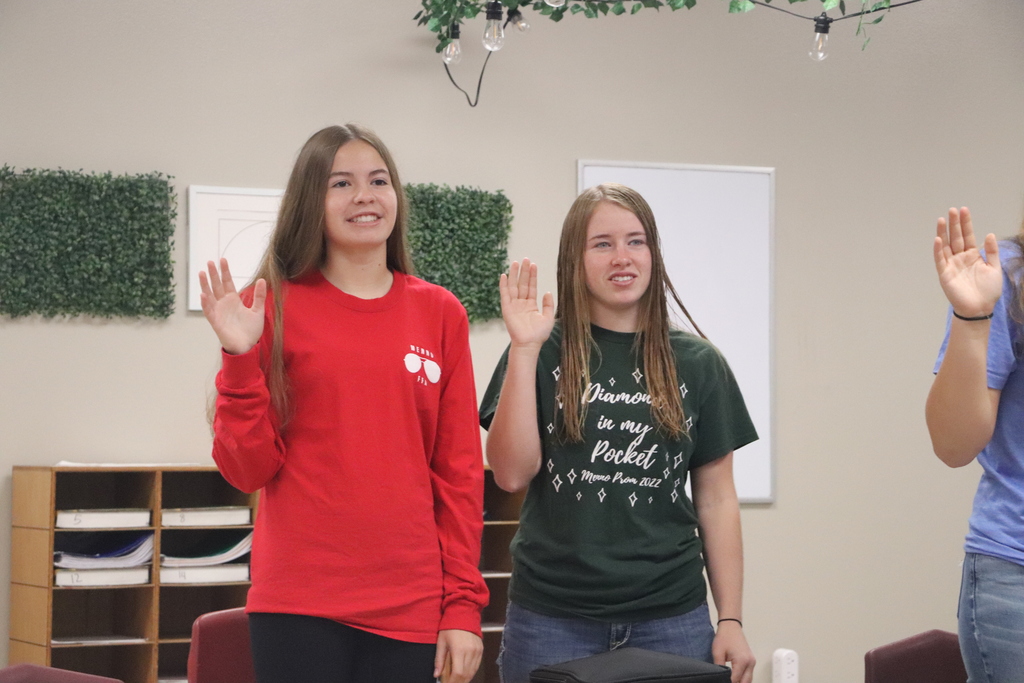 Wolves cross country travels to Parker today!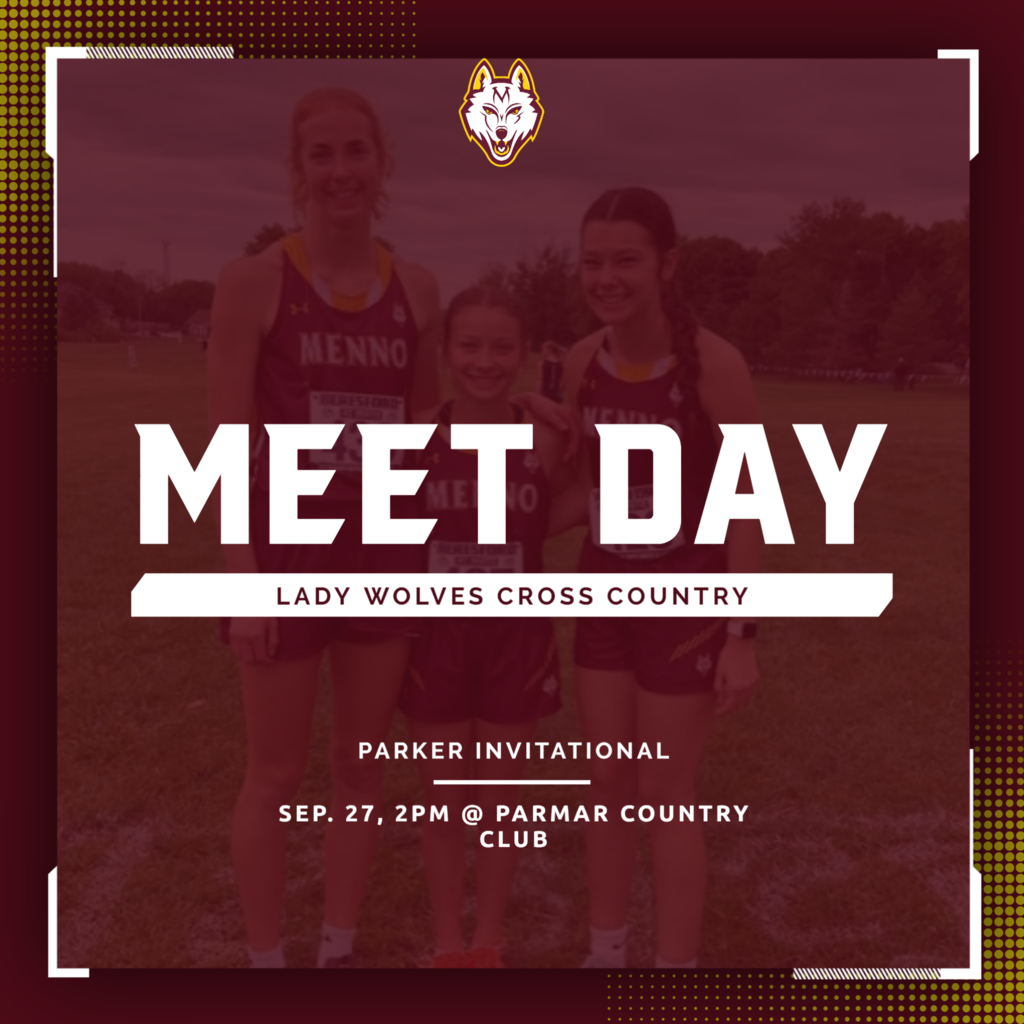 The Wolves beat the Eagles at home tonight in straight sets! #GoWolves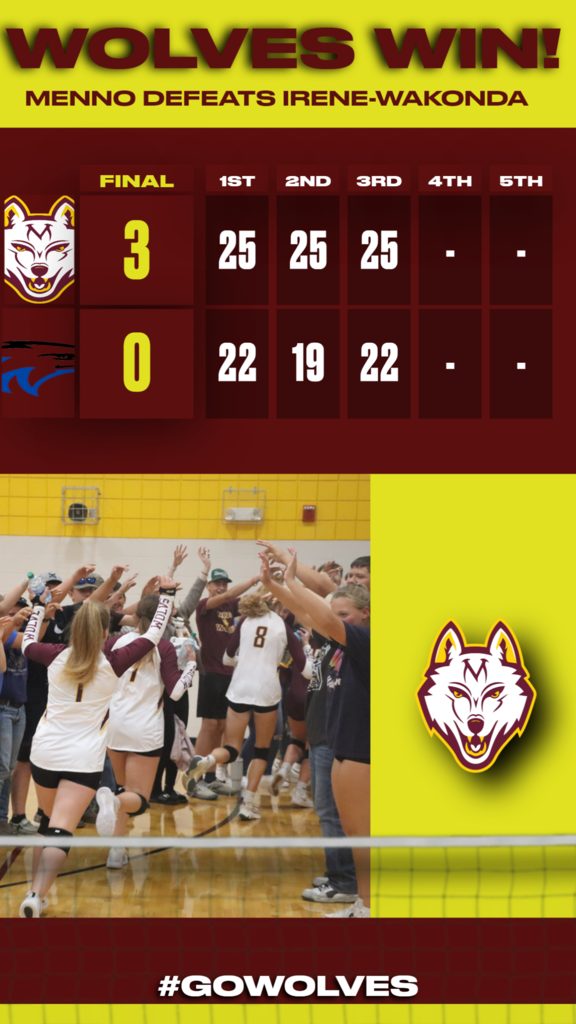 Home volleyball match against Irene-Wakonda today in Menno! C-match starts at 5:15pm with JV and Varsity matches to follow. Post Accredited to journalism student Joslynn F.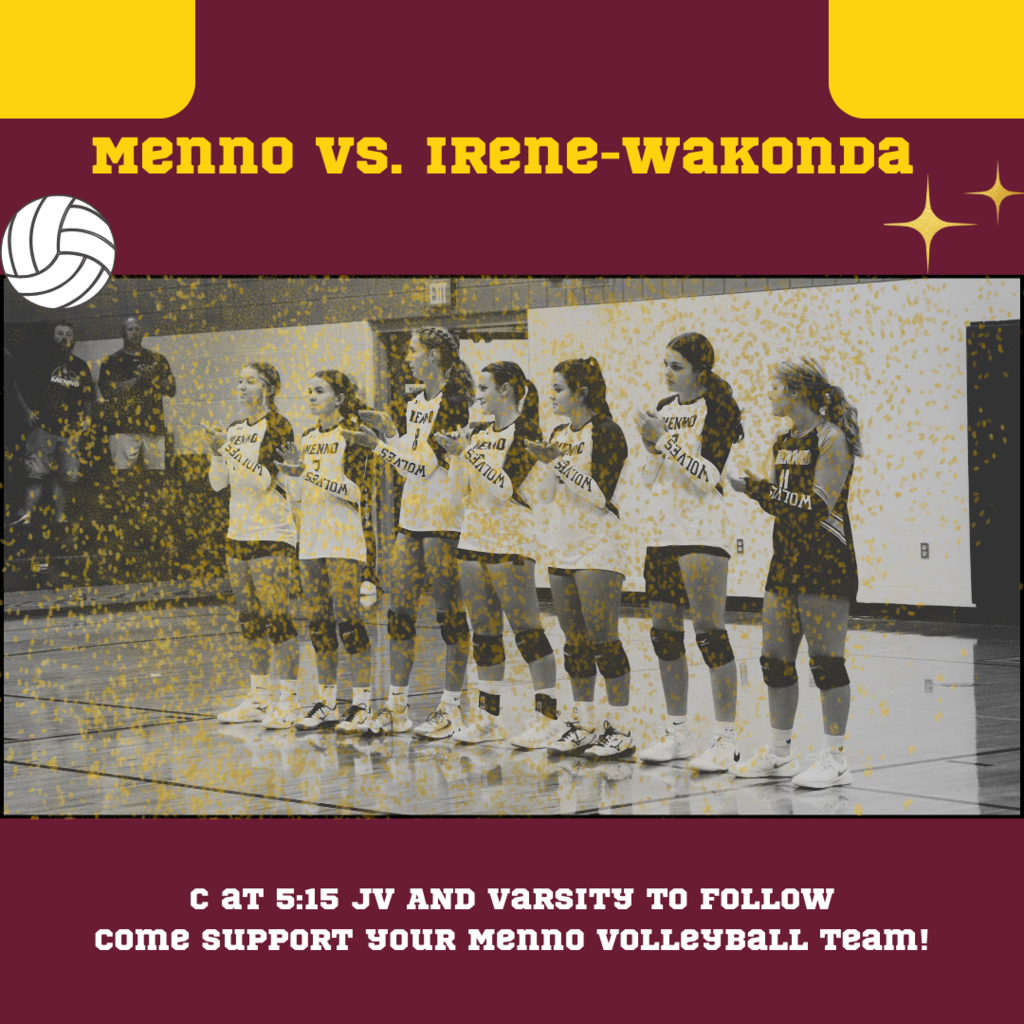 Gameday! The Wolves return home tonight to take on the Eagles from Irene-Wakonda. Things kick off with the 8th grade game at 4:00. The C, JV, and Varsity matches will air on Menno Wolves Live starting around 5:15. #GoWolves

Menno School will be dismissed at 1:00 pm on Friday, September 29 for teacher in-service.